The Complete Guide to Veneers: Everything You Need to Know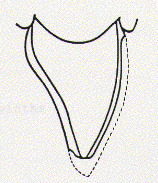 Contrary to what most people think, you don't have to be a celebrity in order to have a million-dollar, Hollywood smile these days. Yes, one of the first dental veneers procedures might date back to Hollywood actor, Charles Pincus. But in today's day and age, this procedure is far more accessible than ever before.
Dental veneers are the ideal solution if you want to perfect your smile. Whether you have chipped teeth, crooked or misshapen teeth, discolored or stained teeth, dental veneers are a brilliant, long-term solution. If you're unsure of what to expect from the process, this is the handy guide you need.
What Are Veneers and the Different Types?
Dental veneers are one of the best ways to completely makeover your smile. But what exactly are they and what does the process entail? In short, dental veneers are medically defined as a plastic or porcelain coating that's bonded to the surface of natural teeth for a cosmetically smooth finish.
In today's world, you'll find that porcelain veneers are the most popular option for the most natural-looking finish. However, there are other materials that are a little more economical, such as composite.
The overall goal of any type of dental implant is to restore a good sense of oral health, but also improve the aesthetics of a person's smile. When it comes to veneers, you can choose to restore the look of just one tooth or multiple teeth. They are made-to-measure, meaning they are 100 percent personalized to suit your existing teeth in terms of shape and color.
Let's take a look at the different veneer material types:
Porcelain Veneers 
As mentioned, this is probably the most popular veneer material used today. The process of applying porcelain style may take a little longer, but the results are the most natural-looking and long-lasting.
A lab technician handcrafts each porcelain veneer to suit the natural shape and color of your teeth. In order to achieve this, your dentist makes an impression of your teeth and uses the imprint to perfect the porcelain veneer.
The fitting and application of porcelain veneers is a fine art. It can take anywhere from one to two hours to fit yours, depending on how many teeth you're correcting.
Composite Veneers 
Composite veneers are made from a material known as composite resin. They are the more economical choice for dental veneers if your budget is a concern. However, this doesn't mean they're of lesser quality.
They are generally quicker to apply as well — usually, your dentist fits composites in just one visit. Your dentist builds up the composite resin in very thin layers, which gradually forms your natural tooth shape and desired color.
Once you are happy with the shape and overall look of the veneers, your dentist polishes the surface so that it looks and feels just like your natural teeth.
Lumineer™ Veneers
This is yet another popular veneer option. Also called "non-prep veneers", this material is incredibly thin and strong. The process of applying Lumineer veneers is quite fast, completed in an average of two dental visits.
Lumineer veneers comprise a patented ceramic material known as cerinate. This means they're just as strong, durable, and hard-wearing as porcelain veneers. The main difference between porcelain and Lumineer is the cost and the fact that the process of Lumineers is reversible.
So, if you're unhappy with the look or feel of your Lumineer veneers, your dentist can make adjustments or replacements where necessary.


What Is the Best Type of Veneer?
While all veneer materials are highly reliable, your best choice in terms of longevity and value-for-money is porcelain veneer. This is because there is no other material on the market today as hard-wearing as porcelain.
To add to this, it's also the best way to ensure your teeth have a natural look, instead of an overly obvious veneer appearance. As the saying goes, you get what you pay for, and with porcelain veneers, this could not be more accurate.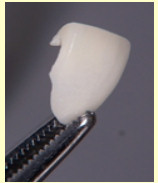 Common Reasons People Get Veneers
So, why do people opt for veneers, anyway? These reasons are 100% personal and vary from one person to the next, but most of the time, they tend to fall into the cosmetic category. However, they are also a good option for restoring dental health.
Here are some of the most common reasons people consider veneers:
They want to correct cosmetic abnormalities, i.e., chipped teeth, tooth gaps, misaligned, misshapen, discolored, or worn-down teeth
They're looking to prevent further damage to existing teeth — veneers can strengthen and protect your teeth, especially chipped, cracked, or misshapen teeth. This helps to restore and preserve your oral health
As a means of improving self-confidence — it's no secret that the quality of your smile can have a significant impact on your self-esteem. With veneers, you can improve cosmetic flaws and restore your confidence in your smile
Even if your teeth are already in good condition (cosmetically), you can still opt for veneers. They're not only reserved for those with teeth flaws. Overall, they're a great option for ensuring your natural teeth remain in good condition, as does your smile as you age.
How to Avoid Needing Veneers
Many veneer procedures are elective, meaning that most people choose to have veneers installed to correct cosmetic issues with their teeth. However, in some cases, there are those who need dental veneers to assist with their oral health, in the long term.
In order to avoid them becoming a necessity, you need to prioritize good oral health. Some of the best ways to do so include:
Regular teeth brushing and flossing
Scheduling annual dental checkups for teeth cleaning and polishing
Assessing certain lifestyle factors, i.e., cutting back on smoking, drinking alcohol and coffee consumption to avoid tooth staining
Eating a healthy, well-balanced diet that does not consist of excess processed sugar
Sure, there are certain instances where tooth damage is unavoidable. For example, if you're in an accident and injure your mouth, this could lead to cracked, chipped, or misshaped teeth. In this case, dental implants or veneers might be an unavoidable reality.
What Are the Benefits of Veneers?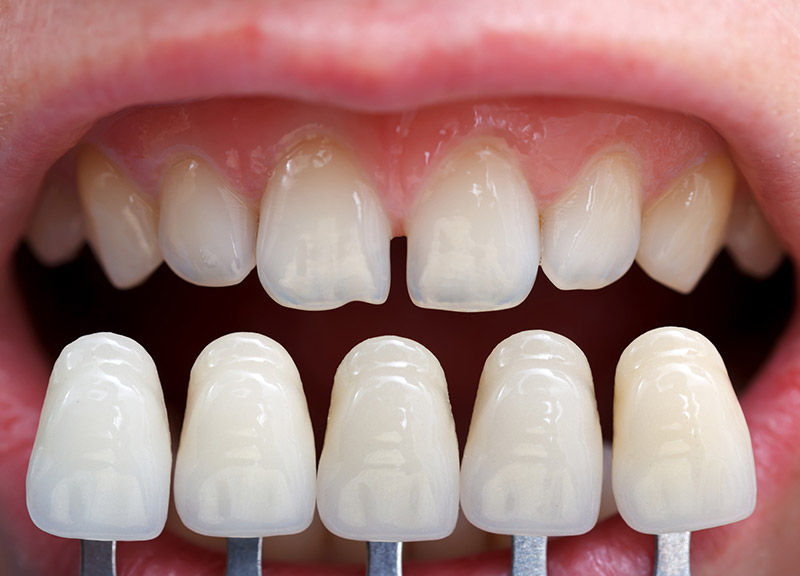 It goes without saying that the veneers process is one of the least invasive and conservative ways of improving your teeth and your oral health. Unlike the process of dental implants, such as crowns and bridges, your teeth won't undergo a lot of reshaping or trauma.
The process is also painless and requires little to no downtime.
Veneers are also a great low-maintenance option and are easy to care for in the long term. While good oral health is still important, they're long-lasting and can withstand years of use. 
How to Prepare for Veneers
In many scenarios, you might have to visit your dentist more than once in order to complete your veneer placement. But this does depend on the extent of your veneer work. Nevertheless, there are ways to prepare for your final veneer fitment and care for your teeth in between dentist visits.
If you're wearing temporary veneers, make sure to eat softer foods, while also eating and drinking foods at milder temperatures. Avoid hard, chewy, and sticky foods or very hot or cold temperatures. Try to brush your teeth gently in between dental visits. If your dentist gives you a nightguard to protect your temporary veneers, make sure to wear it!
The Veneer Installation Process
The first step is the evaluation. Your dentist will take a look at your teeth, conduct an x-ray, and examine whether you're a good candidate for veneers and the extent of the veneer work you might need. After this, your dentist will prepare your tooth/teeth by removing a thin layer of enamel from the surface of the tooth. Then, they will take an impression of your tooth/teeth in order to prepare the veneer.
All of these steps will likely take place on the same day. If your dentist orders your veneers from a dental laboratory, they'll fit you with temporary veneers and you'll return a week or two later for the final installation.
During the installation process, your dentist removes the temporary veneers and then applies dental adhesive to the tooth/teeth. They then carefully place the veneer on your teeth so that it fits perfectly. After this, your dentist cures each tooth with a veneer light to solidify the dental adhesive.
Finally, they will smooth the edges of each tooth and polish the surface of the veneer.
How to Care for Your Veneers
While the process is not very painful, your gums might feel a little tender as they're usually pushed back slightly to make room for the veneer placement. Once your gums feel normal, you can continue with your regular oral care regimen.
The best way to care for them:
Always use a good quality toothbrush and toothpaste
Floss every day and incorporate a dental mouthwash
Be mindful of your coffee, tea, and wine intake to avoid staining your new veneers, especially the composite kind
Schedule regular checkups and teeth cleaning with your dentist
It also goes without saying that smoking is one of the worst things you can do to maintain the quality of your veneers and your oral health. You may want to consider cutting back or quitting altogether.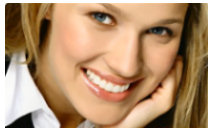 How Long Do Veneers Last?
The general consensus is that porcelain veneers can last for 10-15 years, if not longer, but this depends on how you care for them. Not only this, but gum tissue tends to tolerate porcelain the best as well. This is because it's a similar texture to your natural teeth.  If you run into any issues with your veneers, such as cracking or chipping, make sure to contact your dentist right away for an assessment.
Looking to Correct Chipped Teeth with Veneers?
Whether you have cosmetic issues such as chipped teeth or discoloration or want to maintain the quality of your smile for years to come, dental veneers are a guaranteed good investment.
As a family practice, we pride ourselves on our quality of work and breakthrough techniques, and procedures while creating beautiful smiles. Learn more about our veneer process for more information, or contact us at (757) 425-1828.