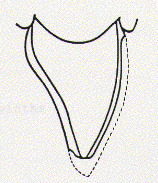 Porcelain Veneers can give you the beautiful, dazzling smile you've always wanted!
Porcelain veneers are very thin pieces of durable ceramic that are custom made for you. They are bonded onto the front of your teeth to create a beautiful and dazzling smile. With this treatment, we can completely re-do your teeth and make them the color and shape you want. They are extremely stain-resistant, resisting stains better than tooth enamel, and they last for many years. They can be used to make your teeth straighter, whiter, longer or shorter, more squared or more rounded, younger-looking, or sexier. In the hands of an artist like our dentists, they can give you a smile that projects the image you want to project, can correct years of wear, chips, spaces between your teeth, or any of a number of other problems.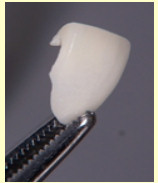 Would porcelain veneers be right for you?
Do you want to look more intelligent? More playful? Younger? We can give you a smile design that can do that for you. Yes, if you have any of the following problems:
You're tired of teeth that look dingy and worn, and want a beautiful, white, sparkling smile.
Your teeth are crooked, but you don't want to go through the hassle and discomfort of wearing braces for two or three years.
Your teeth are poorly shaped, chipped, or cracked.
You have severely discolored or stained teeth
You have spaces between your teeth.
The shapes of your teeth don't blend with your face.
You want to change your image, such as wanting to appear more confident, more intelligent, younger, more bold, or sexier.
---

Now you can have a new smile without removing tooth structure. LUMINEERS BY CERINATE is a painless, permanent cosmetic solution for stained, chipped, discolored, or misaligned teeth. LUMINEERS BY CERINATE is a porcelain veneer that can be made as thin as a contact lens and placed over existing teeth without removal of painful tooth structure* (unlike traditional veneers). Clinically proven to last up to 20 years**.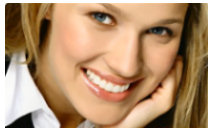 Find out if Lumineers treatment is an option for younto get the beautiful smile you've always wanted.
Isn't it time for your own gorgeous smile?
Call our office to schedule an appointment today.n(757) 425 1828