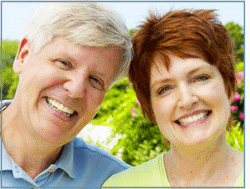 Comfort never looked so good!
Many people think that dentures have been left behind in the cosmetic dental revolution.Not just denture wearers but, unfortunately, a lot of dentists feel this way too.
This simply is not true! You and many others may think that because you wear dentures, you must sacrifice the look of your denture for the feel of your denture. Or more simply, because you wear dentures, you are destined to a life of dentures that present artificial and unattractive looking smiles.
Modern technology has helped to alleviate many of the sore spots from the past. Striving for beauty often used to mean sacrificing comfort. In the same respect, finding comfort was usually at the expense of a personal sense of esthetics. Technology has improved the quality, comfort and style of everything from automobiles,computers,TV and Hi -Fi equipment,watches, telephones, girdles, braziers, shoes, skin care, medicines, hair coloring,even personal grooming appliances in almost every facet of our lives. It only makes sense that dentures have also reaped the benefits of the many advancements in technology.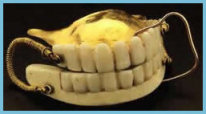 Gone are the days of the bulky and unaesthetic "George Washington denture". Modern dentures bridge the demands for function, strength and esthetics without comprising your comfort.
We, your denture doctors, offer exceptionally natural, esthetic and individualized teeth for the best in cosmetics and function. Using a smile style guide, we work with you to design custom dentures that can help restore your natural, beautiful smile.
One of the most common complaints we hear from denture wearers is about the "false teeth" look, causing them to be self conscious about their dentures and consequently, smile less. This complaint is usually accompanied by shortcomings in the ability to chew and the overall discomfort they experience.
In other words, dentures that don't look good, usually don't feel good.Interesting enough,we generally find that a denture that looks better often feels better.
Typically, dentures are a replacement for missing teeth, not for teeth, and have always been conspicuously artificial in appearance. But now we can create a new dimension in the front and back of your mouth for your smiling and eating pleasure!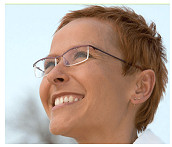 When it comes to dentures, excellence should almost go unnoticed. The better the dentures, the more natural and lifelike they appear.
Each set of our dentures is custom made just for you. The process begins with a series of detailed measurements taking into account crucial aspects of facial size and specifics of your individual mouth.
We use state-of-the-art design, equipment and materials that make our dentures fit as secure and comfortable for you as possible.
Call our office to schedule an appointment today.  (757) 425 1828