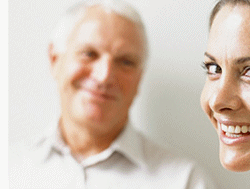 Dentists are constantly looking for ways to make dental treatment easier and less time-consuming for patients. It is all part of creating a good customer experience. After all, if you know that your dentist is recommending the right treatments at the right times, you can confidently return to them for your next appointment.
Dental bonding is a cosmetic technique that dentists use to repair teeth. It is fast and makes a visible difference. Here's a few of your questions answered on the subject.
What is cosmetic bonding?
Bonding is the technique of applying a flexible, bonding material to a damaged tooth then hardens and protects it. While it does have cosmetic qualities that improve the look of teeth, it also is used to repair teeth in some cases.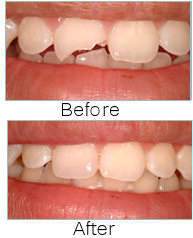 Why would I need it?
Dentists can apply a cosmetic bond to a tooth if it is discolored or maybe chipped or cracked. Bonding can even be used to fill small cavities or gaps in teeth. This means that damaged teeth or fillings that are usually black and unsightly can be color-matched to your existing teeth. So it really can improve how your smile looks, as well as providing some protection against decay.
What does the procedure involve?
Cosmetic bonding normally only requires a single visit to your dentist. The bond is applied as a resin, of which there are lots of different types depending on the requirement. It is quite a skill applying the resin in the right shape for your tooth, so your dentist will usually apply it gradually, layer by layer. The resin is then hardened under a curing light – so in many cases, you do not even need a local anesthetic.
Contact our practice today to learn more about dental
bonding and how it can help reshape your smile.
(757) 425 1828