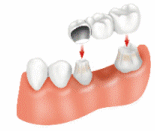 Everything You Need to Know About Crowns vs Bridges
Would you like a dazzling smile that radiates confidence? There's no reason to let chips, cracks, or missing teeth hold you back. Crowns and bridges are fantastic restorative dental procedures that also enhance the beauty of your smile. But which one is right for your needs? And what should you expect from these procedures? We're going to uncover everything you need to know about crowns vs bridges and how they can help you achieve your best smile!
What's the Difference Between Crowns and Bridges?
In the world of crowns vs bridges, there is no battle. Crowns and bridges are both excellent dental restorations that improve the appearance of your teeth. They also provide extra strength and stability. However, they solve slightly different problems. A crown is an artificial tooth that completely covers the natural tooth beneath. They are usually made of porcelain, but metal alloy crowns and other materials such as zirconia and resin are also available.
A bridge is a dental restoration that covers the gap left by a missing tooth. If there are teeth at either side of the gap, a dental bridge will bridge the gap between the two with an artificial tooth. Bridges are also often made of porcelain with a metal base for strength. So, in a nutshell, crowns cover a natural tooth, and bridges replace missing teeth.
What Are the Benefits of Crowns and Bridges?
Crowns and bridges have benefits for your oral health and for your confidence. Damaged, broken, or missing teeth can take their toll. You may find it more difficult to eat the foods you enjoy. You can be in pain and even find that they affect your speech. Crowns and bridges are important dental restorations that fix broken teeth and fill the gaps left by missing teeth. This can give you the confidence to smile in photos again. Not to mention the confidence to indulge in your favorite foods.
The benefits of having a crown include:
better appearance
stronger tooth
less chance of further decay
long-lasting treatment
The modern materials used for crowns and bridges look like natural teeth. In the past, some dental restorations used metal alloy materials that were very conspicuous.
The benefits of having a bridge include:
improved appearance
teeth will not move to fill the gap
natural bite
easier to speak and eat
Now, most crowns and dental bridges use porcelain, at least for the outer, visible layer. This naturally translucent material is very strong. It can be matched to the shade of your natural teeth and reflects the light as tooth enamel does.
How Do Crowns Work?
Crowns are dental restorations used on damaged teeth. Your dentist might recommend veneers if you just have a small chip or crack on your tooth. But if the crack, chip, or damage is more extensive, a dental restoration that covers the entire tooth is more appropriate. Crowns are used when:
teeth are badly cracked
teeth are out of alignment
the tooth needs a filling that is too large for it
following root canal treatment
Before fitting a crown, the dentist will remove the damaged or diseased part of the tooth. If you have an infection, you will need to take antibiotics first. The dentist will then file down the tooth, leaving a small plug of the natural tooth. He or she will then attach the artificial tooth or crown to the natural tooth using dental cement. This forms a super-strong bond that can stand up to the forces exerted by the body when biting and chewing food. Only the crown is visible from the outside – the natural tooth is completely covered. Crowns are also the final stage of dental implants. Once the implant is in place, the dentist will attach a post. To this, they add a crown.
How Do Bridges Work?
Dentists use bridges to replace one or more missing teeth. You may need a tooth replacing due to:
severe decay causing tooth loss
an accident
tooth loss caused by gum disease
Bridges are a small row of artificial teeth. They are attached to the teeth at either side of the gap. This part of the process is like a crown. The dentist will make an impression of the upper and lower teeth. This helps them to prepare a bridge that will fit well with the natural teeth. He or she will then drill the teeth at either side of the gap. The dentist will then fit the dental crown bridge. It will be attached to the teeth on either side. A new artificial tooth or teeth will fill the gap. A dental bridge can span a gap of up to four teeth. One or two teeth is more normal though. If you have several issues to address, your dentist may recommend using crowns and bridges.
How Are Crowns Made?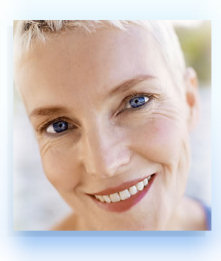 Crowns are usually made off-site in a laboratory. This means that crowns require at least two visits to your dentist. Some dentists offer one-day crown services. With these services, they prepare the crown in dental offices, not in labs.
How Are Bridges Made?
Bridges are more complex than crowns. This means that they are always made in a dental lab.
Your dentist will take impressions of your teeth. These will be sent to the lab, where technicians will use them to prepare the bridge. A temporary bridge will be put in place in the interim.
What Are the Different Types of Crowns?
Traditionally, crowns were made from a metal alloy. This had its benefits – they are very strong and last for years. The problem is that they are very noticeable. Some people still choose metal alloys for back teeth (molars). But most people prefer the modern alternatives of porcelain, resin, or zirconia.
There are three main types of porcelain crowns. Some are porcelain fused to metal, with a metal base beneath a porcelain outer shell. These are popular but may leave an unsightly dark line around the bottom edge of the crown. The second option is full porcelain or ceramic crowns. They are still very strong, but not quite as strong as porcelain fused to metal. They are suitable for metal allergy sufferers. The third option is porcelain fused to zirconia. Zirconia is extremely strong but is not as natural-looking as porcelain. This combination works well, giving you the look of porcelain, and the strength of zirconia.
What Are the Different Types of Bridges?
Bridges are commonly made from a metal base with porcelain crowns. However, there are all metal and all-porcelain varieties available as well. There are four main types of dental bridges:
traditional bridges
cantilever bridges
Maryland bridges
implant-supported bridges
The most common type, as described above, is a traditional bridge. Cantilever bridges use only one abutment tooth – that is only one tooth to hold the bridge in place. A Maryland bridge does not use crowns to attach to the abutment teeth. Instead, the bridge attaches using a framework bonded to the back of the abutment teeth. An implant-supported bridge allows you to have more than one artificial tooth attached to a single dental implant.
How Long Do Crowns and Bridges Last?
As with all restorative dentistry, the answer, in part, is down to how well the patient cares for the crown or bridge. With a good dental hygiene routine and regular visits to your dentist, they will last a long time. A porcelain dental crown should last for at least ten years, and possibly for decades. Dental bridges have a similar lifespan to crowns. They usually last for up to 15 years, but with proper care, they can last up to 30 years.
What's the Crown Procedure Like?
The crown procedure requires two visits to your dentist. On the first visit, the dentist will examine your tooth, taking x-rays. He or she will also take an impression of the tooth.
Then the dentist will prepare the tooth, drilling it into the correct shape. This will remove the damaged part of the tooth and leave behind a base for the crown. They will fit a temporary crown.
On the following visit, the crown or crowns will be ready for fitting. The dentist will remove any temporary crowns and attach the final crowns. They will then test the fit and make any final alterations that you need.
What's the Bridge Procedure Like?
The bridge procedure may take a few visits to your dentist. The first visit will be an assessment. The dentist will take x-rays and discuss your treatment options. Once you have decided to have a bridge, the next appointment will focus on taking molds and preparing the abutment teeth. You will have a local anesthetic to ensure you don't feel any pain while the dentist is working on the teeth. Your dentist will send the molds off to the lab, who will prepare the bridge. At the next appointment, your dentist will fit your bridge and secure it in place using dental cement.
The Final Word on Crowns vs Bridges
Both crowns and bridges are excellent restorative dental treatments. If you have broken teeth or gaps in your teeth, they can make a huge difference to your oral health! Speak to the team at Dr. Bredologos and Dr. Mendrinos Family and Cosmetic Dentistry to determine which of these procedures is right for you. It's time to say goodbye to gaps, broken teeth, and resulting pain. A dazzling smile is just a few dentist visits away. Contact us today to schedule your first appointment.